Update May 24, 2021
Rising to the challenge.
When the Pandemic began in March of 2020, the credit union had no idea what lay ahead. We only knew that we needed to pivot operations quickly so that our branches could continue conducting member transactions and service without disruption. To accomplish this, we made significant changes to our service delivery model and internal procedures to ensure that members and staff could interact safely, and business could continue efficiently. We reassigned staff and trained some for new roles, we increased our capacity within our Contact Center and Drive Thrus, and we adopted new messaging technologies and additional digital tools to allow us to process loans and open new accounts entirely virtually.
Over the days that turned to weeks and weeks that turned to months, members embraced the new ways of engaging with the credit union. At the beginning of the Pandemic we had just over 16,000 Online Banking users and now we are almost up to 22,000 active users. Members learned to make remote deposits, pay bills online, and transfer money to other members and different accounts or to external institutions - all within the Mobile App. Members also learned they could send secure messages and get questions answered through Online and Mobile Banking, and sign documents electronically. While Online and Mobile Banking became the preferred methods to engage and interact with the credit union, members were able to conduct almost any transaction needed from the convenience of our Drive Thrus. Our lobbies were safe and welcoming places for visitors and members to open accounts and discuss loans.
Moving forward.
As state and local leaders lift mask mandates, capacity limitations and safety measures, the time has come to shift our operations again. It's tempting to say we will get back to "normal", but as our members formed new banking habits and preferences over the last year and we've established new levels of efficiency, it makes sense to maintain many of the positive changes we adopted during the pandemic.
Beginning June 1, the credit union will reopen the video "Express Teller" kiosks at our Greer, Mauldin, and Pelham Road branches to give members the option to conduct teller transactions inside those lobbies. We are working on a plan for a similar setup inside the Wade Hampton branch lobby, but until then, teller transactions will continue in the Drive Thru at that location. Our Drive Thrus and Contact Center staffing levels will remain elevated as we do not expect demand for those services to decrease.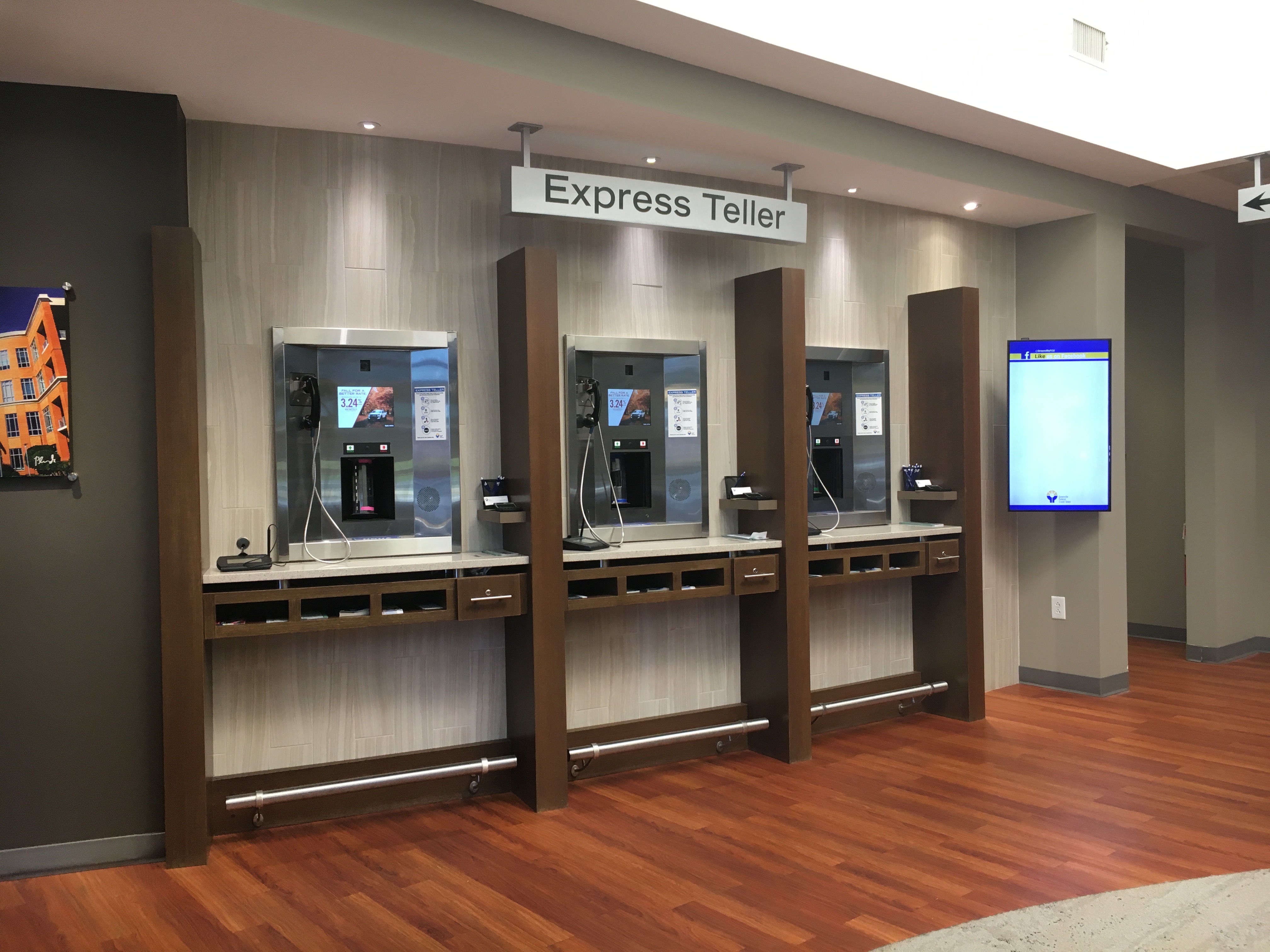 Video "Express Teller" kiosks at the Mauldin Branch

Masks are welcome in our facilities but not mandated, and we look forward to seeing your faces after such a long time. While our Coin Counters and Safe Deposit Boxes have been available, many members will be happy to hear that our Coffee Stations are back in service.
We sincerely appreciate your understanding as we did our best to protect the health and safety of our members and employees throughout the Pandemic. We are grateful for how quickly and confidently our staff adjusted to the changes and how easily members adapted to our new operating model this past year. As always, our team is committed to providing an efficient banking experience and the excellent member service you expect of your credit union. We ask for your continued patience and understanding as we make new adjustments.
Thank you for your membership and we look forward to seeing you soon.