Greenville Federal Credit Union Foundation
About

In the Community

Greenville Federal Credit Union Foundation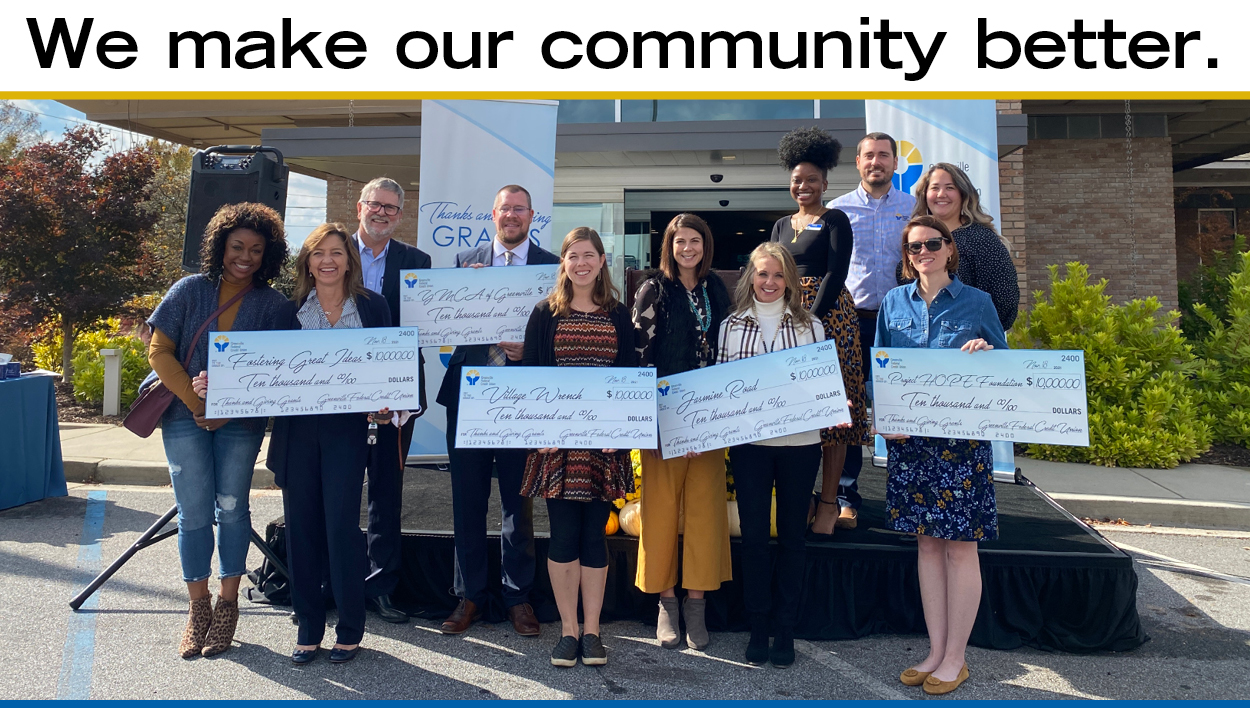 Greenville Federal Credit Union Foundation
The Greenville Federal Credit Union Foundation exists to promote local prosperity by providing grants, educational scholarships, and other funding support for individuals and non-profit, community-based programs within Greenville County, SC, with a primary focus on youth and education.
The Greenville Federal Credit Union Foundation relies on financial support from the credit union and through donations from members, business partners and the public. Funding is managed through a charitable donation account by the credit union's philanthropic partner, Carolina's Credit Union Foundation, a 501(c)(3), grant-making public foundation supported by the credit union system in the Carolinas.
Greenville Federal Credit Union also supports many area non-profit and charitable organizations with sponsorship and volunteer support. Learn more about the credit union's charitable partners at our Community Impact page.

You can can also learn more about the many ways the credit union supports Greenville County Schools and other public education partners here.
---
Thanks and Giving Grants
Greenville Federal Credit Union established Thanks and Giving Grants (TGG) as part of its charitable giving plan in 2018 to identify and provide funding support for community-based 501(c)(3) organizations that promote youth, education, community and economic assistance or relief in local areas across Greenville County. The 2021 TGG program will award five grants of $10,000 each to non-profit organizations committed to developing and implementing programs designed to improve prosperity in local communities within Greenville County. Learn more.
Announcement: The credit union awarded its 2021 Thanks and Giving Grants recipients on November 18, 2021. Read more.
---
Scholarships
The Greenville Federal Credit Union Foundation offers high school seniors the opportunity to apply for (1) $5,000 needs-based scholarship and (5) $1,000 scholarships to help fund their first year of college or technical school.
Eligibility Criteria
In order to qualify for a scholarship, applicants must:
Be enrolled at a Greenville County School District school.
Possess a 3.0 GPA or above on a 4-point (non-weighted) scale.
Be a Greenville Federal Credit Union member in good standing. (Memberships of parents or other immediate family members do not qualify. Learn more about joining here.)
Be a high school senior accepted on a full-time basis at a college or technical school in the upcoming year.



External link. (Application opens October 1)

Scholarship Application Timeline

October 1, 2022 – Online application opens
February 1, 2023 – Online application closes
April 2023 – Winners and applicants are notified
May 2023 – Verification forms due to process scholarship checks
June - July 2023 – Scholarship checks are mailed
Additional Scholarships
The Carolinas Credit Union Foundation offers scholarships for those not eligible or selected for the Greenville Federal Credit Union Scholarships. Learn more about the Carolinas Credit Union Foundation Scholarships. (external link)
---
Teacher Grants
Greenville Federal Credit Union will provide 10, $500 grants to Greenville County Schools teachers for the 2022-23 school year.
Grant Application Timeline

June 1, 2022 – Online grant application opens
July 29, 2022 – Online grant application closes
Grant recipients will be notified by August 5th and checks will be distributed directly to the recipients' schools by the second week of August.
Only one grant will be awarded per teacher.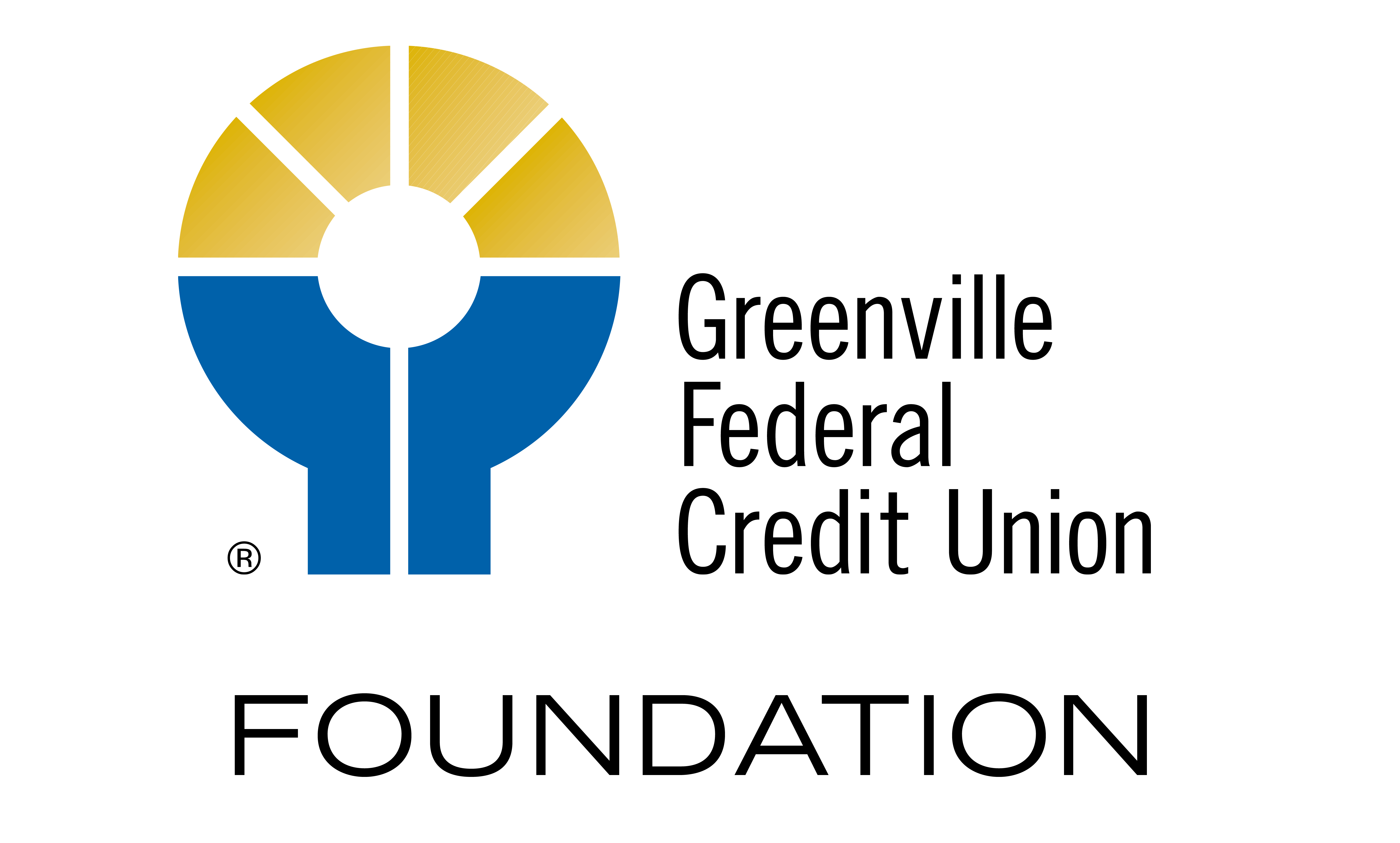 2022 Scholarship Awards
The 2022 Greenville Federal Credit Union Foundation Scholarship recipients have been announced. Read the announcement here.
Member Donations
Members can donate to the Greenville Federal Credit Union Scholarship fund online.