Tax reform and what it could mean for your credit union.
With recent revelations and increased scrutiny of the current tax system, Congress is turning its attention to comprehensive tax reform. Inside intelligence gathered by the credit union's legislative team confirms what the press has been reporting: that both the U.S. House of Representatives and the U.S. Senate are already considering new legislation to reform the U.S. tax code. Within the proposed reform is a provision that threatens the entire credit union system: the elimination of credit union federal tax exemption. Greenville Federal Credit Union is calling on your help to ensure the exemption is protected. That's why it is important to truly understand how credit unions are unique and different from traditional banks and why it is vital that our tax status remains unchanged.
There are key differences between banks and credit unions that make membership in a credit union beneficial.
First and foremost, credit unions are owned by the members they serve and operate as not-for-profit. Banks report to an outside group of stockholders and must earn profits to pay their stockholders.


Credit union member-owners elect the persons serving on the credit union board of directors (which are voluntary, un-paid positions) by vote at the annual membership meeting. The individuals on a Bank's board of directors are elected by the stockholders of the bank and receive salaries for their positions.


Each credit union member in good standing has equal ownership and one vote, regardless of how much money they have on deposit. Bank customers do not have a vote or voice regarding who is on the board of directors.
A low cost alternative to traditional banking.
When thinking about your credit union it's important to remember you are an owner, you have a vote and a voice in the process, the services you receive are lower cost and any profits generated are returned to you in the form of dividends. These benefits are all due to how the credit union is structured. These distinctions are what give the credit union its ability to offer the same financial services as a bank, but at a much lower cost to you. A change in our tax-exempt status could affect our ability to be a true alternative to traditional banking.
Sources: Credit Union National Association, www.cuna.org; World Council of Credit Unions, www.woccu.org; Wall Street Journal.
Be an advocate for your credit union.
A simple way to take part is by contacting your lawmakers and expressing your interest in protecting your credit union's tax exempt status.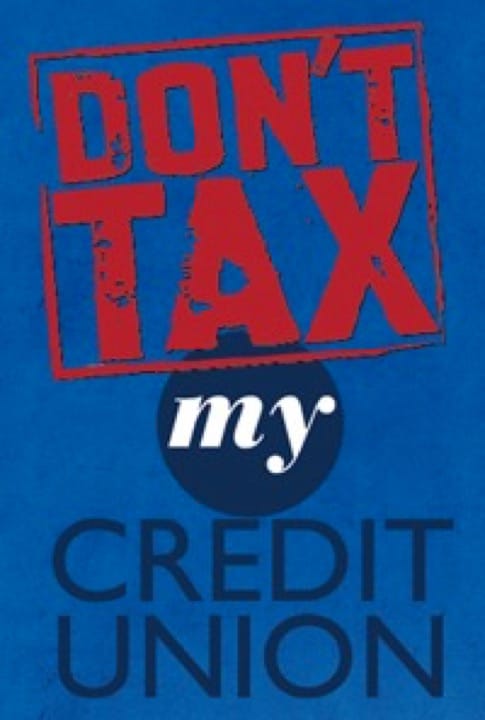 We encourage all members learn about current legislation affecting our credit union.
---
Legislative affairs and political action.

Greenville Federal Credit Union is part of the Carolina's Credit Union League and the Credit Union National Association (CUNA), a national organization based in Washington, D.C., and Madison, Wisconsin. These organizations work together to provide legislative support to all credit unions and coordinate congressional efforts at State and Federal levels.