Mortgage Loans
Personal

Loans and Credit

Mortgage Loans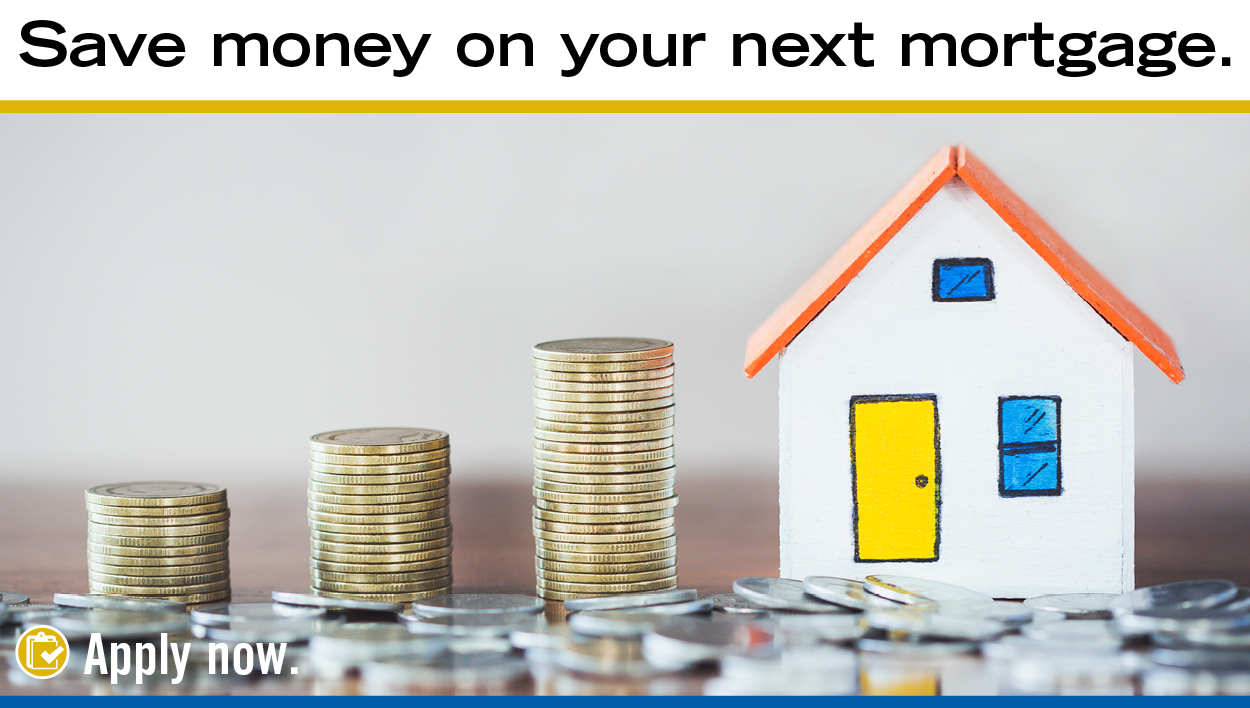 Ask us how you can avoid PMI with less money down.
Many mortgage lenders require a large down payment to avoid Private Mortgage Insurance (PMI). We don't. Our adjustable rate mortgages do not require PMI unless you borrow more than 90% loan to value. That means you keep more of your money for moving, furnishing–whatever you need to make that house yours.
Talk to us about how you can save money with a competitive mortgage rate and lower down payment– whether you need an ARM or fixed rate, standard or jumbo.
Not a member yet? Our community-based charter allows anyone who lives, works, worships or attends school in Greenville County to join.
---
Adjustable Rate Mortgage (ARM)
Need a great rate and a lower down payment? Greenville Federal Credit Union provides ARMs up to 97%* loan to value that generally have lower initial rates than fixed rate mortgages. We charge a 1% origination fee to underwrite and process your loan request. Private mortgage insurance is not required unless you borrow more than 90% loan to value. Our ARM rates cannot change more than 8% up or down over the life of the loan. The credit union manages and services your loan locally. Apply now.
Two-year ARM
Initial rate, and principal and interest payments fixed for two years
Rate cannot change more than 1% every two years 

Five/One ARM
Initial rate, and principal and interest payments fixed for the first five years
After five years, rate cannot change more than 1% each year
*For first time home-buyers, 95% after.
---
Fixed Rate Mortgage
Choose a term of 15 to 30 years and apply through us for a competitive fixed rate mortgage. A fixed rate may make sense when rates are low and you expect to stay in your home more than seven years. Mortgages up to 97% loan to value are available. Rates change daily – check back often to make sure you have the most current rate information. Apply now.
---
Refinance for a Better Rate
Refinancing your existing loan is a great way to lower your monthly payment, shorten the term of your loan, or reduce the amount of interest that you will pay over the life of your loan. With interest rates at all time lows there couldn't be a better time to consider refinancing your existing loan for a better rate. Apply now.
---
Other Mortgage Options
Jumbo rates
Unimproved Property
Primary Residence
Secondary Residence
Investment Property
---
*Two-year ARM: APR quoted assumes our Two-year ARM of $100,000 without private mortgage insurance (PMI) for a term of 30 years. Initial interest rate of 2.75%. Initial monthly principal and interest of $408.25. APY includes 1% origination fee and 30 days interim interest paid at closing. This limited-time rate applies to new loans and refinanced loan amounts not currently held by the credit union. Limited to borrower's primary or secondary residence located in SC. Adjustable rates cannot change more than 8% over the life of the loan. Excludes attorney, title, tax, recording, survey, pest and other fees. $525 appraisal and $10 flood certification is required. Other closing costs may apply. Initial rate set independent of current index plus margin. Other property and underwriting restrictions apply. Mortgage loans are subject to credit approval.
---
---
---
---
---
---
Questions?

For general questions about mortgage, refinance or home equity loans call our Contact Center or email mortgages@greenvillefcu.com.
---

Download our Mortgage Services Flyer for more information on our loan services and the loan process.