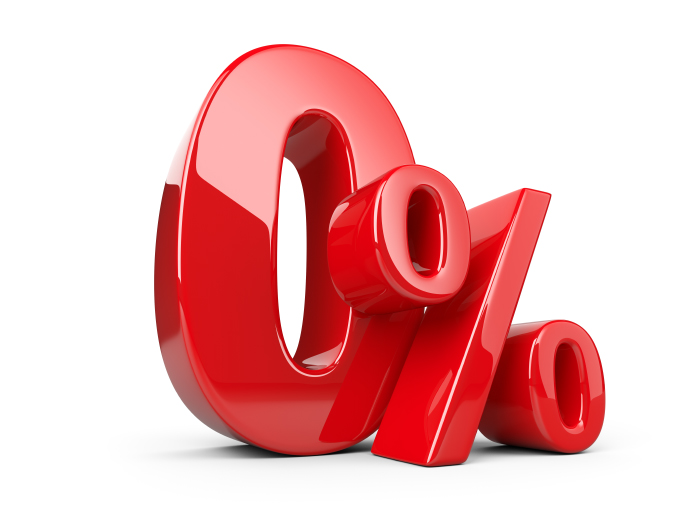 Buying a new car is exciting. All the way up until talking price with the dealer. This is where confusion sets in, and excitement quickly turns into frustration. You think you're getting a good deal, but are you?
One of the most misleading promotions you find at dealerships is the 0% APR offer. Paying no interest sounds great. You could save a bundle of money. So how can it not be the best decision? Let's have a look comparing the 0% APR offer vs. a Cash Back Offer.
The 0% Interest Offer
Imagine you are purchasing a new vehicle that is $25,000. You choose the 0% APR offer and finance the vehicle for 60 months (5 Years).
Your monthly payment would be $416.67, and in total, you'd spend $25,000.
Cash Back / Incentive Offer
Using the same example above, assume instead of the 0% APR offer, you choose a $3,000 Cash Back / Incentive offer from the dealership. This cash-back offer brings your vehicle cost down from $25,000 to $22,000.
Assume you qualify for a 3.00% APR auto loan rate, and you finance this for 60 months (5 Years). Your monthly payment would be $395.31, a savings of $21.36 each month. In total, over the life of the loan, you'd only spend $23,718.67 ($22,000 purchase price + $1,718.67 in interest).
In this example, you would actually save $1,281.33 over the life of your loan.
Choosing the Right Option
The example above brings to light that the most obvious promotional choice is not always the best financial decision. One would assume paying no interest would be the smarter choice, but this does not hold true in our example.
There are a few things you can do to help ensure you're making a good financial decision.
Obtain a Pre-Approval first. A pre-approval means that you applied for a loan at your financial institution, had your finances reviewed, and were approved to borrow a specific amount. This gives you the upper hand in dealership negotiations as the dealer knows they cannot sell you a vehicle over your approved amount.
Download a Loan Calculator app to your phone. There are tons of free loan calculator apps for both iPhones and Android phones. When presented promotional options by the dealership, plug in the numbers, and know immediately which is the best option. Don't assume dealerships are always going to provide you with the best financial advice.
When in doubt, ask for help. If you're at a dealership and you're unsure which option is best for you, politely excuse yourself from the dealer finance office and contact us. Our lending team is happy to help run numbers for you to ensure you're getting the best deal and not falling into a promotional trap.
We're Here to Help!
When you're ready to begin looking for your next vehicle, stop by any branch or give us a call at 800-336-6309. We're ready to help you get pre-approved, answer all your questions, and lock in a great, low rate.
Learn more about our vehicle loan options here.
Each individual's financial situation is unique and readers are encouraged to contact the credit union when seeking financial advice on the products and services discussed. This article is for educational purposes only.