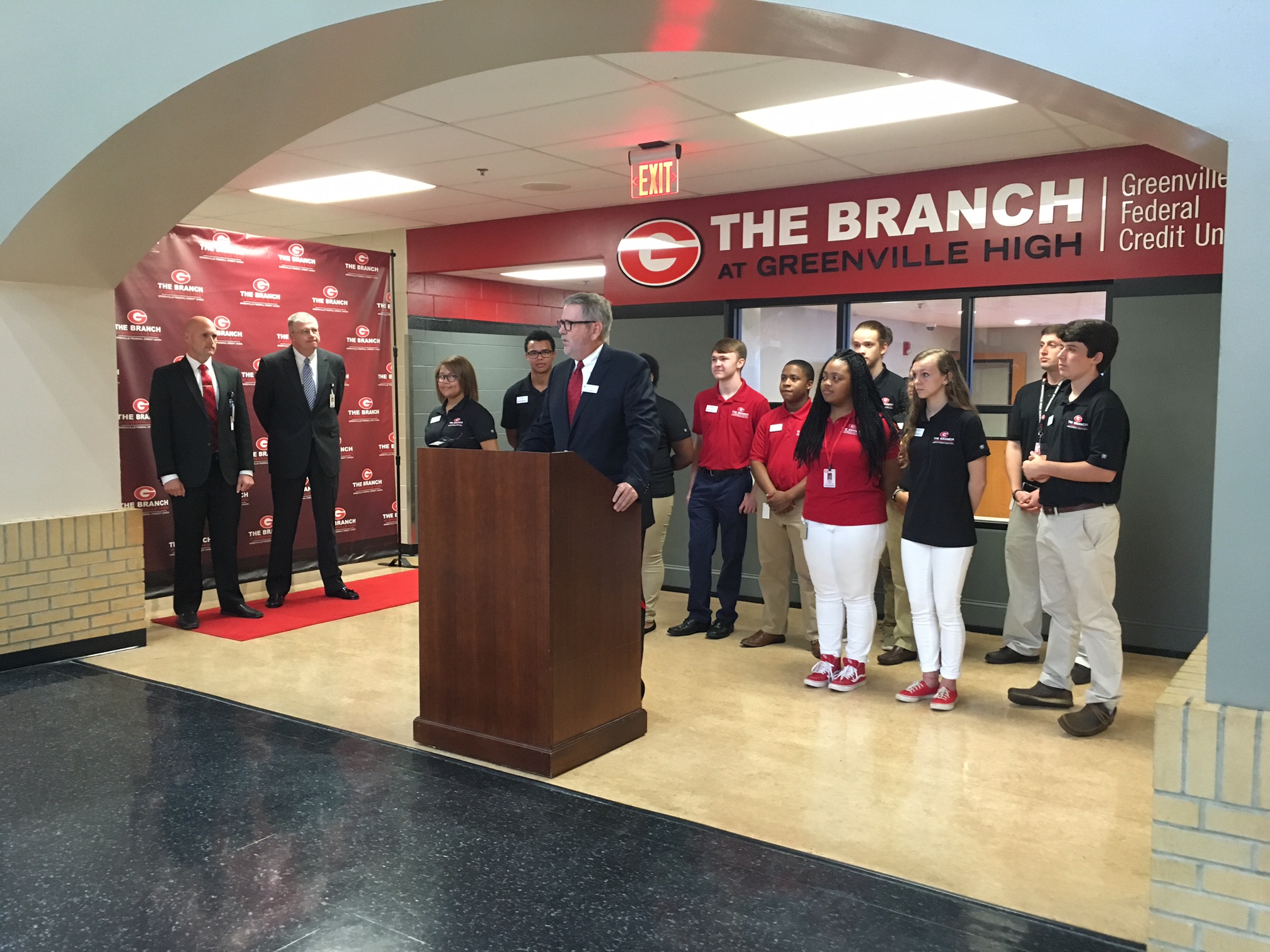 Ribbon cutting, 2016.
In 2021, the credit union celebrated the 5th year of "The Branch at Greenville High," an in-school credit union branch at Greenville High School. The Branch at Greenville High is run by student specialists along with a teacher-supervisor, and is available to all students and staff to open accounts, conduct deposit and withdrawal transactions and make loan payments during its hours of operation. After completing a summer training program, the students who run the branch receive honors-level course credit and the opportunity to gain real-world experience and financial education in a professional environment.
During the five years, 41 students have successfully completed the in-school branch program. Eight students have been hired by the credit union later as part-time or full-time employees. Some of the students have been inspired to pursue financial careers, and as the program's first group is now graduating college, a few are graduating with accounting or marketing degrees.
The Branch at Greenville High's milestone was featured in the Greenville Journal on Friday, October 29, 2021. The article discusses the program's success and takes a look back at former students of the program.