Online Chat Support
Personal

Managing Your Accounts

Online and Mobile Account Management

Online Chat Support
Start a conversation.
Our new Online and Mobile Banking platform offers secure messaging right from within your account profile. Designed to feel like the messaging app you use every day, this digital support channel allows us to assist you with transactions and problems directly, and attach accounts, transactions, files or photos to provide more context to your support sessions. All conversation threads are saved so that you can reference them in the future.
Just "start a conversation" to message securely with your credit union's support team and get the answers you need. Our team typically responds within 24 hours during regular business hours, Monday - Friday, 9am-5pm EST.
---
Mobile App
To start a conversation within the Mobile App, select "Support" from the drop down menu, and "Start a conversation."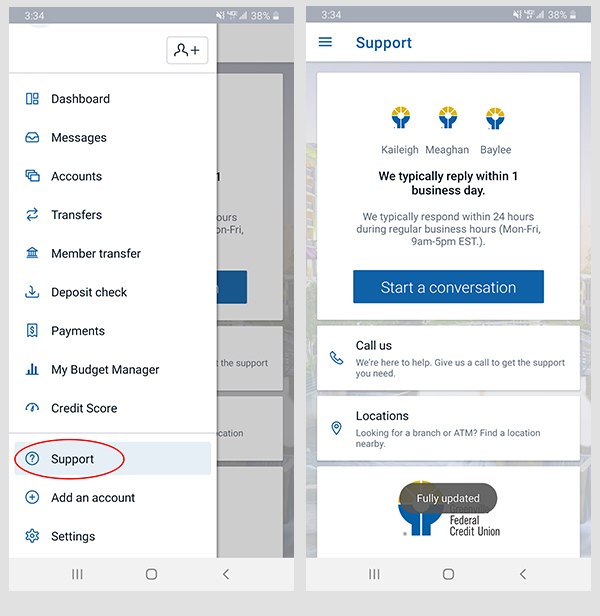 ---
Online Banking
To start a conversation within Online Banking find "Start a conversation" or look for the small envelope icon in the upper right corner near your account profile.