April 2, 2021
New loan option offers more control to borrowers.
Greenville Federal Credit Union announced the addition of a new loan option from Kasasa® that enables borrowers to pay ahead on their loan balances but take those extra payments back in the future if they need it. As the first and only loan on the market with pay ahead and take-back features, the Greenville Federal Credit Union Kasasa Loan® will help reframe how members think about and control their debt.

The credit union decided to expand its relationship with Kasasa to strategically differentiate its loan offerings and provide a better loan option for borrowers.

"If we have learned anything throughout the last year, it is that members want to have more control over their finances, including how they manage and pay back their loans," said credit union CEO Paul Hughes. "Traditional loans don't allow much flexibility or control for the borrower once locked into a payment and term. Our Kasasa Loan puts members in a much better position to make the loan fit their changing circumstances and goals over time."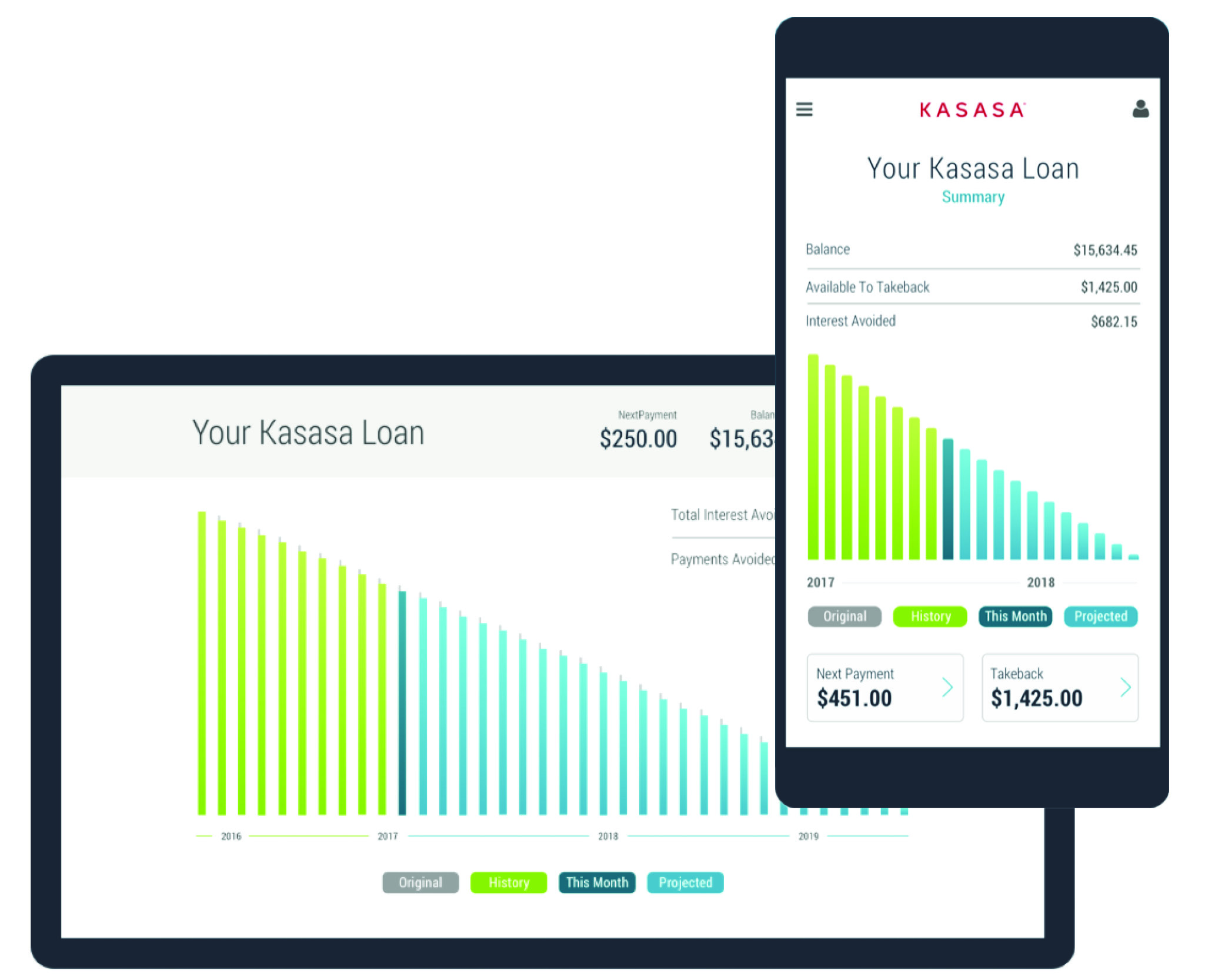 With a dashboard that provides unprecedented transparency and control, the Greenville Federal Credit Union Kasasa Loan does not force borrowers to choose between saving for unexpected expenses or paying off debt. Instead, borrowers can still access those extra funds should something unexpected happen. Withdrawn funds are transferred into the borrower's chosen account, and their payoff schedule adjusts automatically with no penalties or rate changes.

"Our loan rates are always some of the most competitive in the area and our loan service is without comparison. With the Kasasa option, the credit union can provide members the ability to save more money by paying down their debt faster, but with a built-in safety net should they need it," said Hughes. "We are pleased to offer a loan that is unique to this market and provides members such a beneficial financial tool."

The credit union will make its Kasasa Loan the preferred option for personal and vehicle loans. Kasasa Loans are chosen by nine out of 10 consumers over comparably priced loans, according to a 2017 Kasasa consumer study, and 98% of consumers said they would refinance existing debt at the same rate in order to get a Kasasa Loan with the Take-Back feature.

To learn more about the credit union's Kasasa Loans please visit:

www.greenvillefcu.com/kasasa-vehicle-loans
www.greenvillefcu.com/kasasa-personal-loans
About Greenville Federal Credit Union
Greenville Federal Credit Union is a not-for-profit financial alternative to traditional banking with five branch locations in Greenville, Greer, and Mauldin serving more than 32,000 members. The more than $340 million credit union was founded by nine teachers from the School District of Greenville County as an educator's credit union in 1968. In 2001, the credit union approved a conversion to a community-based charter to serve anyone who lives, works, worships, or attends school in Greenville County. The National Credit Union Administration (NCUA), an agency of the federal government, insures all accounts up to $250,000.
About Kasasa
Based in Austin, Texas, Kasasa® is a financial technology and marketing provider committed to driving results for over 900 community financial institutions by attracting, engaging, and retaining consumers. Kasasa does this through branded retail products, including reward accounts, referral programs, and the only loan with Take-Backs™, world class marketing, and expert consulting services. For more information, please visit www.kasasa.com.