Starting in October, Greenville News will kick off their "Community Heroes Greenville" as a way of spotlighting the generous, noble and unselfish work of those among us who work tirelessly — often behind the scenes — to make our community a better place. Greenville Federal Credit Union is partnering with Greenville News to sponsor and help honor our community heroes.
The Greenville News announcement article: https://www.greenvilleonline.com/story/news/2019/10/03/community-heroes-greenville-telling-stories-those-who-inspire/2437932001/
Each month nominations will be collected for candidates that work in health care, public safety, education, the military, nonprofit agencies and the business world, the religious sector, entertainment or athletics. They can be a student or a young child or a retiree, etc. The selected "Hero" will be profiled in the Greenville News and recognized at a County Council meeting. If you know of someone that should be recognized feel free to nominate them by sending an email to communityheroes@greenvillenews.com. In your nomination, please explain why the person you are recommending is a community hero. Include what category they should be recognized for, and your contact information.
The credit union is pleased to partner with the Greenville News on an initiative that aligns so closely with its Core Values, and looks forward to recognizing individuals who give their time and resources to make the Greenville community better.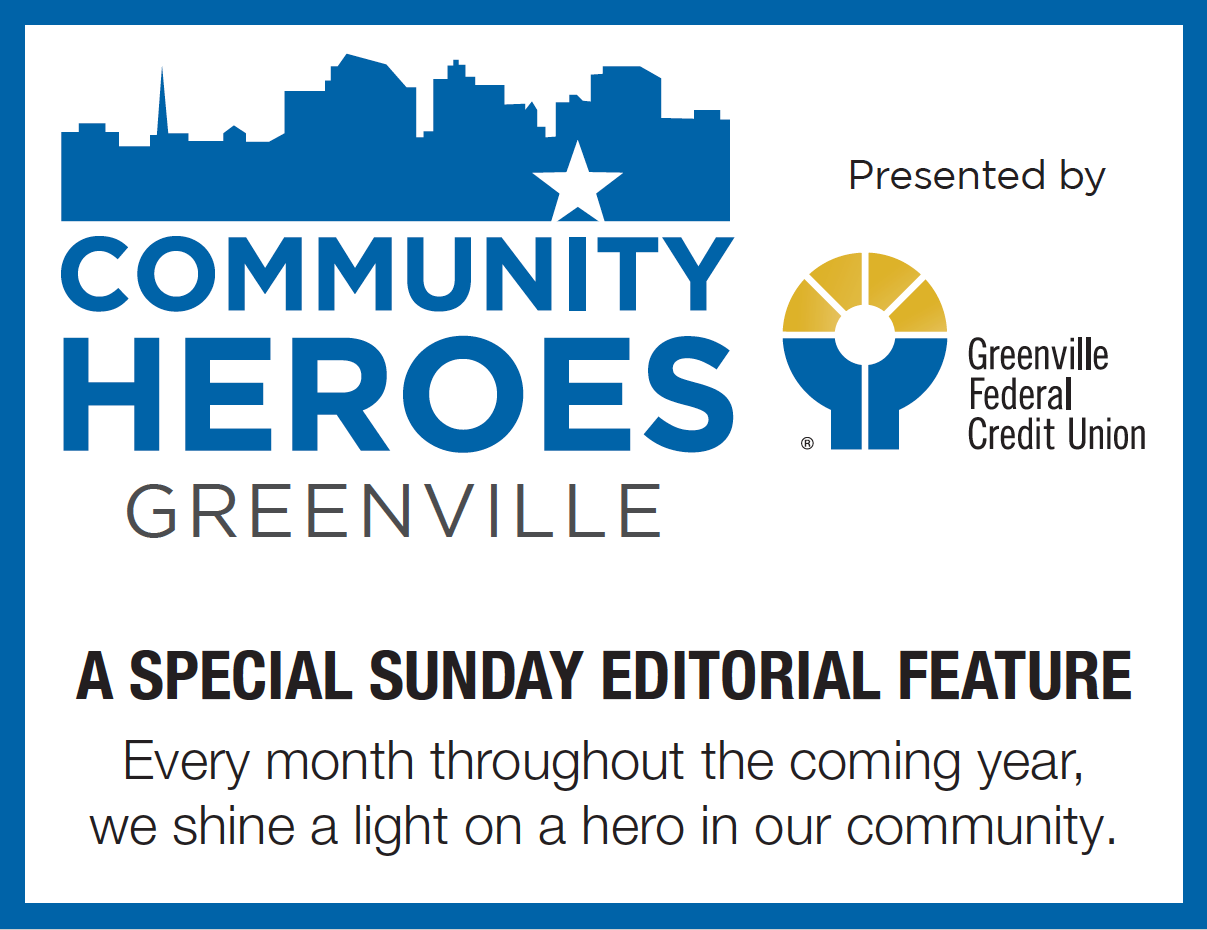 Greenville Federal Credit Union is a not-for-profit financial alternative to traditional banking with five branch locations in Greenville, Greer, and Mauldin serving more than 30,000 members. The more than $240 million credit union was founded by nine teachers from the School District of Greenville County as an educator's credit union in 1968. In 2001, the credit union approved a conversion to a community-based charter to serve anyone who lives, works, worships, or attends school in Greenville County. The National Credit Union Administration (NCUA), an agency of the federal government, insures all accounts up to $250,000.