For the fourth consecutive year Greenville Federal Credit Union edged out the finalists for "Best Credit Union" in The Greenville News Best of the Upstate 2019 competition.
The Greenville News sponsors The Best of the Upstate awards each year to feature regional businesses in hundreds of categories ranging from best salon to best recreational shop and best real estate agency. Nominees were submitted and voted for directly by the community.
Credit union President Paul Hughes attributes the consecutive nominations and awards to a very enthusiastic member base. "Our members are proud to recognize their credit union among the best. But it's our members who truly make us the best, and we are grateful to them for their continued loyalty and support. These accolades affirm our mission to always put members first."
Greenville Federal Credit Union was among five local credit unions nominated in the category. The top two finalists were invited to the Best of the Upstate Announcement event on July 10th where the winners were revealed.
The official announcement of the winners will publish on GreenvilleOnline.com on Tuesday, July 23 and in The Greenville News on Friday, July 26. A complete list of finalists can be found at https://www.greenvilleonline.com/story/news/local/2019/07/11/greenville-news-best-upstate-finalists-named/1697734001/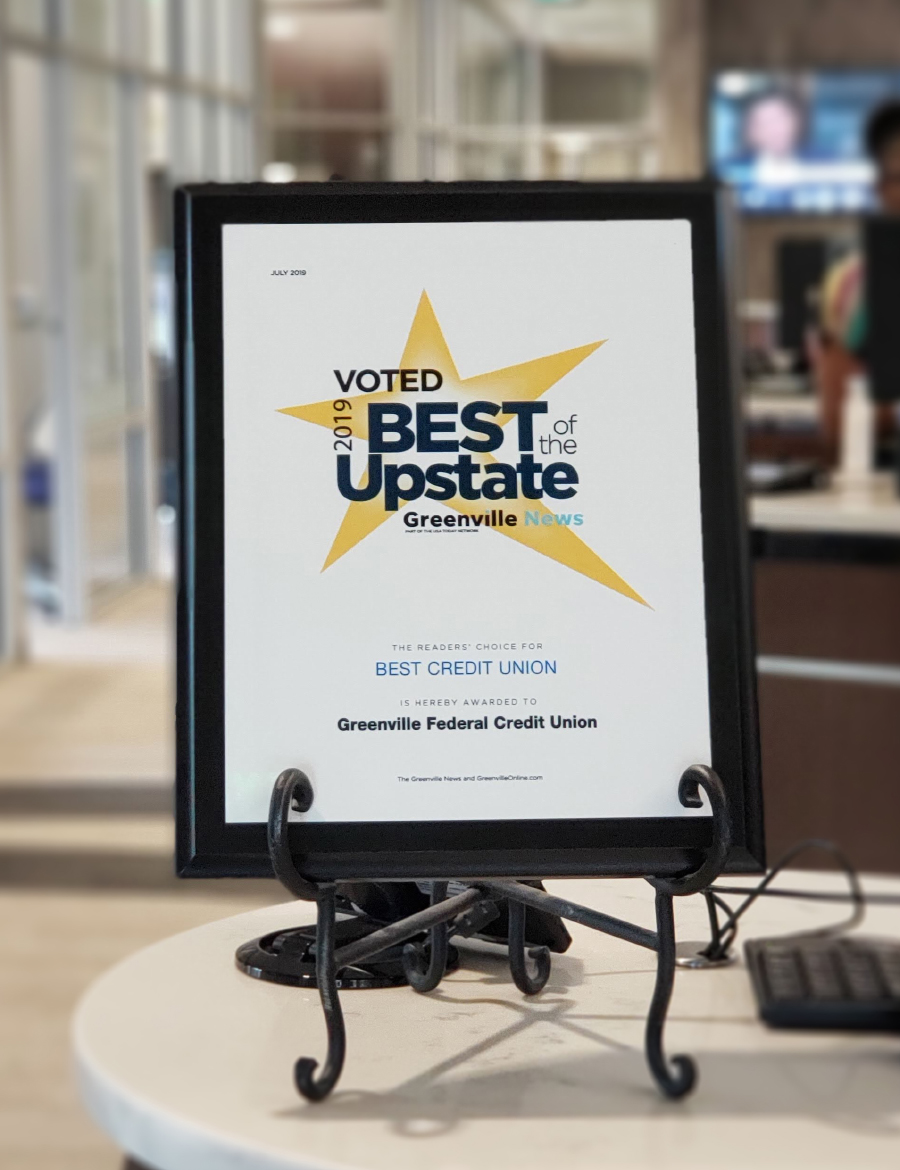 Greenville Federal Credit Union is a not-for-profit financial alternative to traditional banking with five branch locations in Greenville, Greer, and Mauldin serving more than 30,000 members. The more than $240 million credit union was founded by nine teachers from the School District of Greenville County as an educator's credit union in 1968. In 2001, the credit union approved a conversion to a community-based charter to serve anyone who lives, works, worships, or attends school in Greenville County. The National Credit Union Administration (NCUA), an agency of the federal government, insures all accounts up to $250,000.