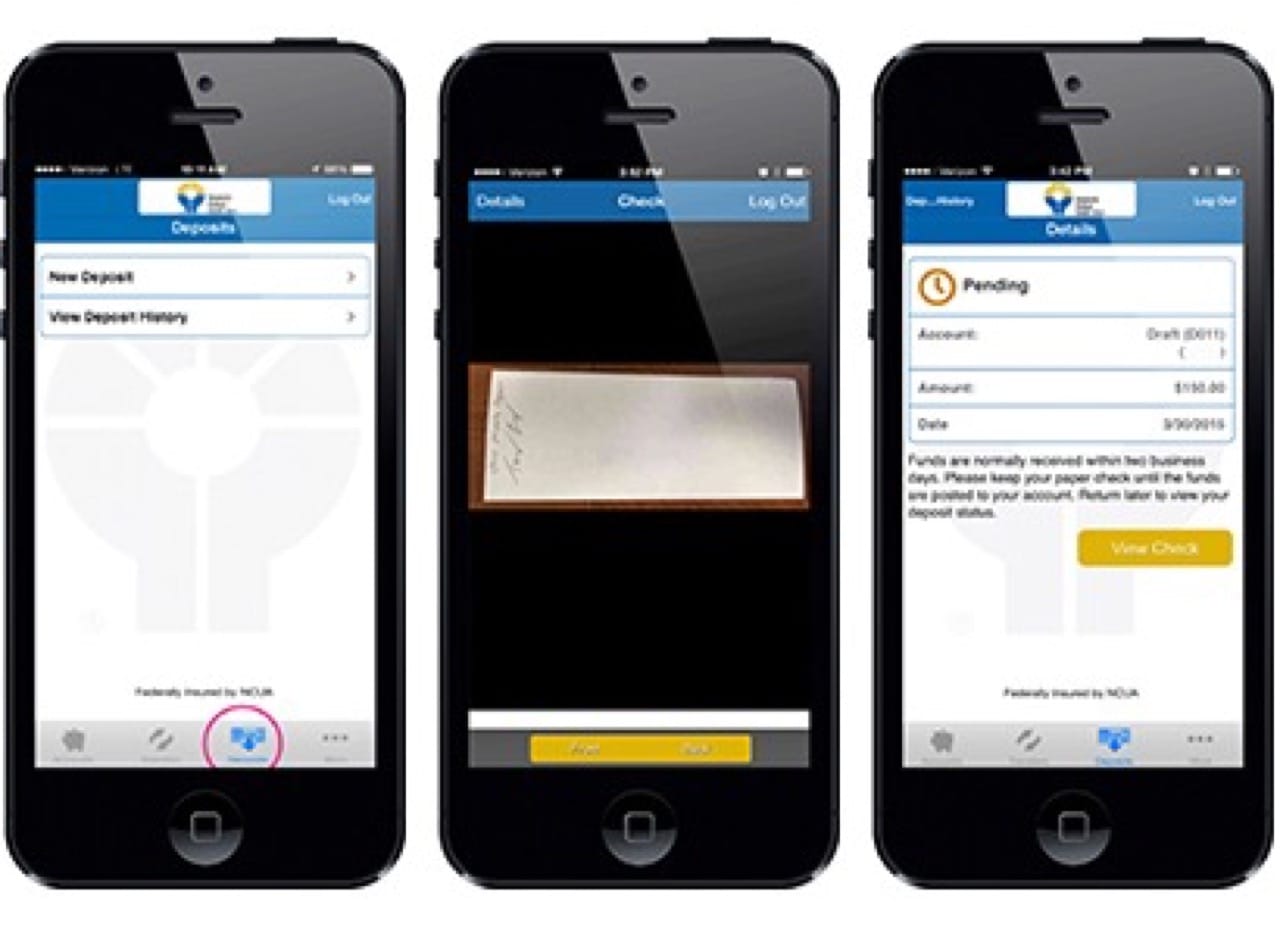 You can! Credit union members can deposit checks to qualifying* deposit accounts using the Mobile Deposit/Capture function on our mobile app. Our Mobile Deposit Service allows you to deposit a check to your Greenville Federal Credit Union account using your Apple or Android mobile device. That means you can make deposits from anywhere, any time of day. Funds are available on the same business day if deposited before 2pm, or next business day if deposited at 2pm or later.
Get the Greenville Federal Credit Union mobile app.
Please note: Members must be enrolled in NetBranch Online Banking in order to use Mobile Deposit.
*See Remote/Mobile Deposit Capture Terms and Conditions and our Mobile Deposit How To for details and information on eligibility and usage of this service.
Tip: Don't forget to endorse the back of your check with "GFCU Mobile Deposit", and sign your name as it is on the Payee line on the front of your check.