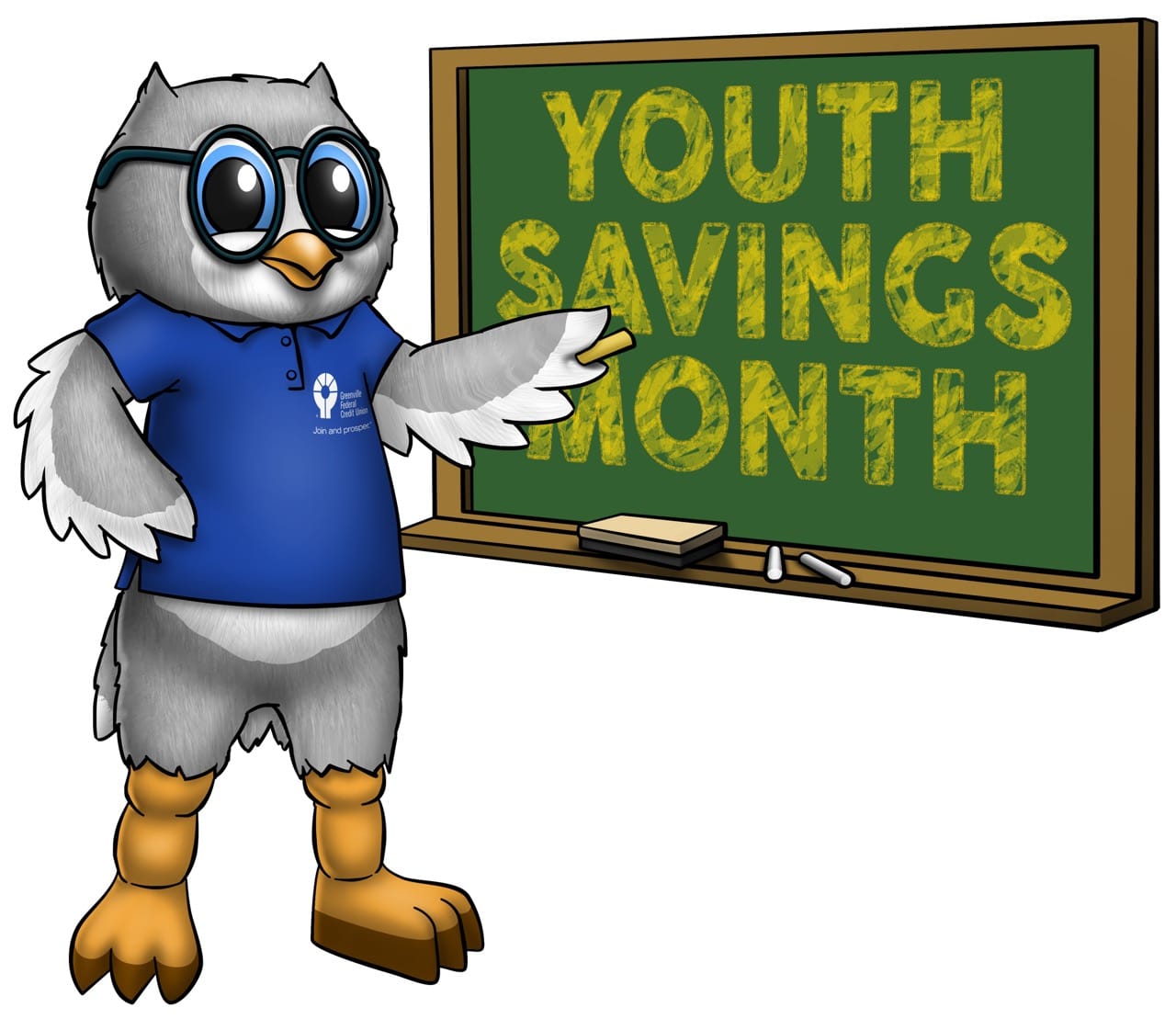 During the month of April, Greenville Federal Credit Union and our mascot, Clark, will be participating in National Credit Union Youth Month. This month-long emphasis encourages saving and financial literacy for kids and teenagers. Each week, Clark will be highlighting a different type of saver and sharing tips for saving successfully. Be sure to follow Clark on Facebook and Instagram and share his helpful tips with your kids. (You might even learn a tip or two about maximizing your credit union membership for even more savings!)
Do your kids have credit union accounts yet?
Our Youth Membership Program and youth accounts are designed to help educate our young members about managing money within a financial institution, and to motivate them to save and spend their money wisely. Starting with a savings account, and then later with a checking account, our young members can practice saving and spending their own money, and earn some fun rewards for making good financial decisions.